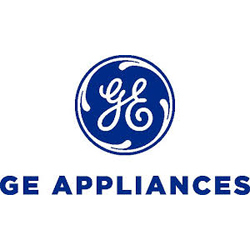 Full-Time Production Worker
Sorry, this job has expired.
Louisville, KY
The manufacturing production worker performs assembly operation that could require frequent handling of heavy parts. All job assignments are subject to rotation. Manufacturing production workers must be willing to work in a team environment – adhering to all attendance and safety rules, regulations & equipment requirements.

PAY: THE STARTING WAGE IS $14 PER HOUR - WITH 2ND OR 3RD SHIFT DIFFERENTIAL PAY. EMPLOYEES CAN PROGRESS FROM $14 PER HOUR TO HIGHER-LEVEL POSITIONS EARNING UP TO $17.54 PER HOUR.

EXCELLENT BENEFITS:
• Medical/dental/vision benefits (available day one of employment)
• Paid vacation/holiday/personal time
• Opportunity for FREE employee on-site medical clinic
• Available tuition reimbursement up to $6,000 annually
• PICK YOUR SHIFT
Preferred Education: High school diploma or equivalent
• Legally authorized to work in the United States; we will not sponsor individuals for employment visas, now or in the future, for this job.
• Must be 18 years of age or older.
• Must be willing to follow verbal and written communication in English.
• Must be willing to work in a tobacco-free environment.
• Must pass background check, drug screen, medical screen, and orientation.
• Good work ethic and a positive attitude.
• Must be able to rotate among jobs in the GEA Labor Pool.
• Ability to use a wide range of hand tools, power tools, vibrating tools and air guns.
• Ability to work with parts/equipment which may be hot, cold, and/or wet.
• Ability to perform the essential functions of the position, with or without an accommodation, including, but not limited to: Constant standing; frequently handling various parts for assembly; frequent walking, reaching at waist level, pushing/pulling, grasping/squeezing, pinching, fine motor dexterity, neck flexion, and using air tools; occasionally sitting, reaching overhead, reaching at shoulder level, reaching at knee and floor level, bending, stooping, squatting, crouching, kneeling, crawling, ladder/stair climbing, pivoting, twisting, neck extension/rotation, and using vibratory tools. Handling and lifting of parts and/or equipment (minimum of 42 lbs. lifting/carrying and 25 lbf. pushing/pulling is required).
• Must be able to follow verbal and written instructions in English
• With or without accommodation, must be willing to wear personal protective equipment; for example, safety glasses, gloves, hats, ear plugs, and safety shoes.

GE Appliances, a Haier company offers a great work environment, professional development, challenging careers, and competitive compensation. GE Appliances, a Haier company is an Equal Opportunity Employer. Employment decisions are made without regard to race, color, religion, national or ethnic origin, sex, sexual orientation, gender identity or expression, age, disability, protected veteran status or other characteristics protected by law.

Apply today on-line or apply in person anytime Monday - Friday anytime between 7am - 4pm. Complete the quick apply information to the right to access address to apply in person and the on-line application.

We look forward to hearing from you!
14902