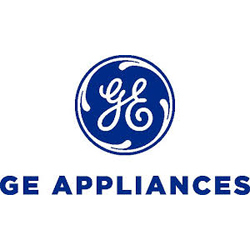 GE Appliances
Manufacturing Production Team Member
Louisville, KY
We have immediate openings for Manufacturing Production Team Members.
No resumes or previous work experience required.
Join the GE Appliances team in a high-energy, production facility environment, as an essential worker! Help serve our communities by ensuring people can store food and medicines, make meals for their families, and eliminate germs on their clothes and dishes. At Appliance Park, where we have five appliance factories and our corporate office with our very own zip code, 40225. We are passionate about creating good things, for life and creating career possibilities for you! You can Make It @ The Park!
We are committed to providing a safe environment for all employees. To name a few of our safety measures, we are providing and requiring face masks daily, installed state of the art thermal camera temperature checks stations at each building location and enhanced cleaning procedures. We also provide all necessary Personal Protective Equipment.
Make up to $660 per week and up to $16.50*/hr!
• 1st shift hourly rate is $15.50/hr
• *2nd and 3rd shifts earn an additional $1 differential
Approximate shift* times are:
1st Shift: 5-6am start until 1:30-2:30pm
2nd Shift: 3-4pm start until 11pm-12am
3rd Shift: 12:30am until 9am
*Shifts vary by building and assignment
5 Reasons you will love working at GE Appliances:
1. First day medical, dental and vision benefits
2. Tuition reimbursement & career development
3. Paid vacation, holiday and personal time
4. On site medical clinic and athletic center
5. Inclusion and diversity in our workplace – join one of our Affinity Networks to connect with your fellow team members
What you will experience in manufacturing:
• Work around moving machines – robots, forklifts, tuggers, etc.
• Use technology to help you succeed – smart boards, tv screens, kiosks on the shop floor
• Transfer, operate and adjust production equipment
• Rotation among jobs and factories at the same location – get to know all aspects of our production process
• Fast-paced, group work environment
Minimum Requirements:
• You must be legally authorized to work in the United States without restriction
• You must be 18 years of age or older
• You must be able to follow verbal and written instructions in English
• You must pass a background check, drug screening and medical/physical demand screening
• You must have the ability to perform the essential functions of the position, with or without an accommodation, including, but not limited to:
• Prolonged standing, frequently handling various parts for assembly, frequent walking, reaching at waist level, pushing/pulling, grasping/squeezing, pinching
• Have fine motor dexterity, neck flexion, and be able to use air tools
• Be able to reach overhead, reach at shoulder level, reach at knee and floor level
• Bending, stooping, squatting, crouching, kneeling, crawling, ladder/stair climbing, pivoting, twisting, neck extension/rotation, and using vibratory tools also required
• Handling and lifting of parts and/or equipment (minimum of 42 lbs. lifting/carrying and 25 lbf. pushing/pulling is required)
GE Appliances invites all interested and qualified candidates to apply for employment opportunities. If you have a disability that prevents or limits your ability to use or access the site, or if you require any other accommodation in the application process due to a disability, you may request a reasonable accommodation.
Apply online with us today! We look forward to hearing from you.
Only those who apply online will be considered for this position.
We look forward to your online application and will contact you when received!
102441154
102441154